We are fortunate to work closely with the following industry leaders: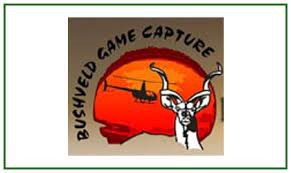 Bushveld Game Capture has been South Africa's premier provider of wildlife capture, game purchasing, selling, transport, relocation, veterinary services, and the darting and counting of game by helicopter since 2006. Their relocation services extend from animal recovery to specialised and mass capture, harvesting, veterinary services and game consultation while providing a fleet of R44 and MD500 helicopter services –
These helicopters are rated as one of the safest helicopters in the world. "We take extreme measures to ensure all game is captured and transported safely and efficiently by managing the whole process from the field to your destination."

SATIB Insurance Brokers provides specialist insurance broking and risk management services to tourism and leisure clients, underwriters and related industry associations across sub-Saharan Africa. Our specialist brokers will work with you to find a well-structured and cost-effective risk management solution that perfectly fits your specific set of needs to safeguard your guests, staff and livelihood.
Bushveld Security Group is SATIB's preferred Reaction and Response Unit since 2020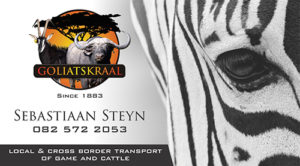 In 2006, Sebastiaan Steyn started his transport business at Goliatskraal. Since then, the business has grown into a national- and cross border transporter of clients' cattle and game. "We take pride in the quality of our fleet to ensure it stays in top condition to prevent any unnecessary stops or breakdowns. We aim to take good care of your valuables, by using two drivers per truck, to reduce time on the road and increase alertness."
For peace of mind when it comes to the transportation of your cattle or game, contact Sebastiaan Steyn on 082 572 2053.
National Operations Manager
Jaco Erasmus – 060 925 0431
jaco@bvsg.co.za
CEO
Sebastiaan Steyn – 082 572 2053